---
417 DONOVAN BILLET CYLINDER HEADS
Webster Billet 417 Hemi heads are designed to meet the extreme demands of Top Fuel or Blown Alcohol Engines.
They have track proven results in Blown Fuel and Blown Alcohol Drag Racing, and Land Speed Trials.
In 1971 Ed Donovan introduced a redesigned 392 Chrysler engine block, the 417 Donovan. It was cast out of high strength aluminum and had 4 1/8 bore steel sleeves. The cast and billet versions of the Donovan 417 blocks are still produced today by Donovan Engineering. The new and improved Webster 417 style cylinder heads for the 417 Donovan are 1/2 inch thicker than the 392 Chrysler heads and have 4 1/8 inch diameter combustion chambers to go with the increased bore size of the 417 block. The improved Webster 417 heads are 4 1/2 inches thick. This allows for longer valve stems and a longer valve spring height. The intake valve angle is 27 degrees which allows the standard rocker arm assemblies to be re-used, and the 27 degree valve angle (originally 29 1/2 degree) flattens the combustion chamber which makes it easier to achieve higher compression rations for Blown Alcohol applications and to also provide an improved fuel burn rate.

Webster 417 billet aluminum cylinder heads are designed for the Donovan Engineering 417 engine block. They are machined from a solid billet of 6061-T6 aluminum. The Intake manifold bolt holes use a 5 bolt Perpendicular hole pattern. The exhaust bolt pattern is the improved 10 bolt pattern.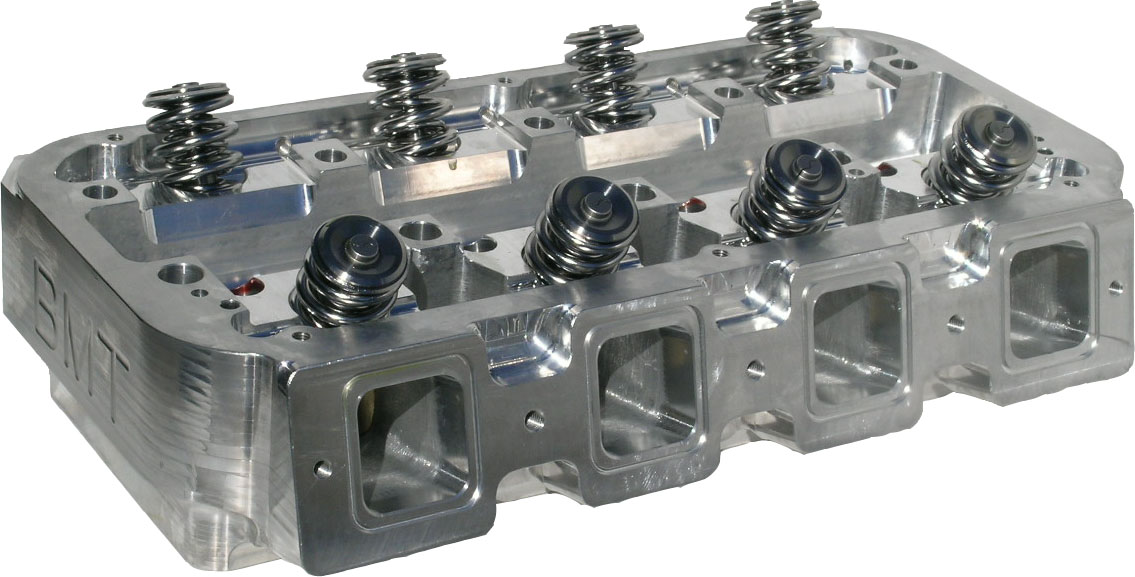 ---